This website is...a bit outdated, to say the least. I'll keep it around until I can figure out what to do with it next. A lot of old content is worth keeping, but it also developed a spam problem in all the comments, so that's turned off.
Since my last post, two events of utmost significance have occurred.
The first: I have a kid. A son! It's crazy but it's great. Being a dad is at once surreal and apocryphal. I can't quite process it yet, but I adore this fussy little kid. My son's name is Sebastian Elessar, and he's awesome and adorable and other things babies are supposed to be. Appropriately, I haven't had a good night's sleep since the end of March and I wonder if I ever shall again. My wife has had even less than I, but she's a fantastic mom already. The kid's lucky. I'm lucky.
And this is what he looks like 2 months into his existence.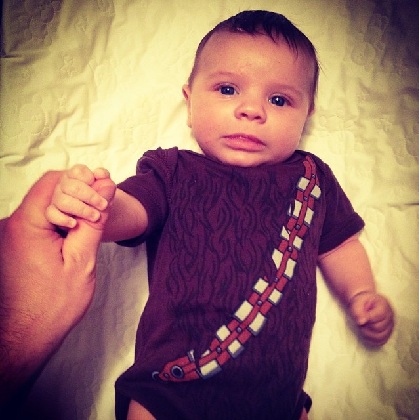 The other event is that I got a job at Macmillan. I'm a production editor there and I'm assigned to dozens of scholarly books (mostly monographs) that rarely feature elves, dragons, or robots. Though some might...
I work in the Flatiron Building. You know, that iconic, skinny building in mid-town Manhattan that's in the postcards in every souvenir shop in NYC. This: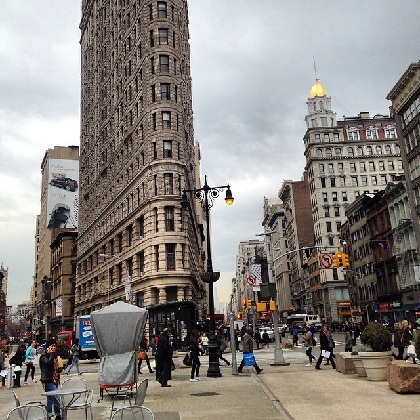 For now, my scrawlings can be found on Facebook, on Tor.com, and to a lesser extent, Twitter.
posted on 05.07.2014