The view from our B&B.
Marisa helping her mom get ready.
From the deck.
Me, as an undead pirate.
Cheesy pirate goodness.
Permentantly docked in the Salem harbour.
Yup. Me again.
Call her a Tim Burton-themed witch of sorts.
One of MANY such Salem locales.
Aaaaar, and all that nonsense.
In a very cool comics, figurines, and miscellaneous oddities shop.
Just outside said shop.
Tea time with Sally.
The commons.
Just outside the Witch Museum.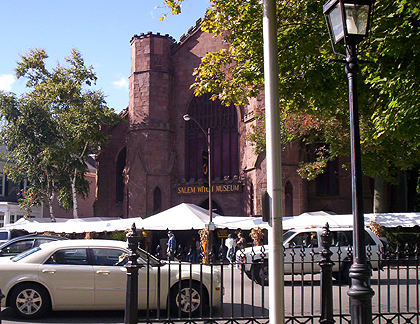 The Witch Museum.
Better than a'ight.
The witch memorial, each stone representing one of the hanged victims of the witch histeria.
Marisa's form of entertainment during the 5-hour drive.