Prognostication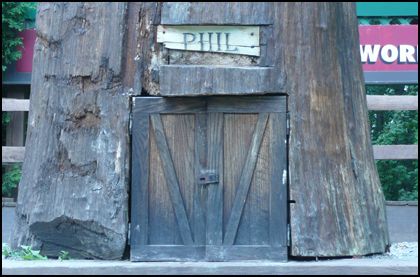 First off, the stout and furry Seer of Seers has decreed that we're in for six more weeks of winter. No getting around that, folks. If you can't trust the augury of a Pennsylvanian sciurid to forecast our planet's environmental changes, who can you trust? Some yellow-bellied marmot? (Don't! They might look and sound like a lot like Punxsutawney Phil, but prognosticators they're not.)
As I look ahead for my 2009, I predict an astounding juxtaposition between fantasy and reality. As I've already stated, this year I intend to write my third novel, one that's my own...and that's a lot of time spent in the imagination, because there's a bit of world-building to do there. Meanwhile, I'm also in job-hunting mode, and you really can't get any more real life than that.
It's a strange feeling, having absolutely no idea what will happen next. I haven't had this sensation since 9/11, when I was displaced quite obviously from where I worked in building 5 of the World Trade Center. Since then, I've gotten married, moved to the Bronx, published a novel, and more. All of these things are things I had control over. But not this. Not entirely, anyway. Luck, circumstance, maybe a bit of Providence, and yes, some serious delving on my part is what steers this sort of life change.
Regarding the novel, it's actually going to be quite an experiment. Not only in writing it, but in marketing it. I'll talk more about this in days to come, but I wanted to ask those of you who visit my site: would you have any interest in hearing about the novel-developing process? (Fellow author Kameron Franklin has actually done this quite methodically on his website, Pens and Swords, and I'm sure plenty of writer-types do.)
I don't claim to be an expert on the subject; I love writing, I know I've got some good ideas, but I also had Wizards of the Coast's guidance (and requirements) the last two times. This time around I'm on my own. Should be interesting.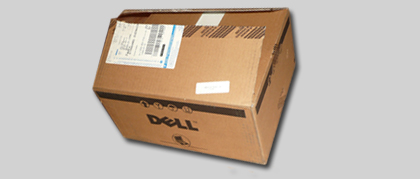 For Christmas (and my birthday), my parents gifted me with a new laptop. (Dude, I got a Dell.) My first laptop, given to me by my wife a few years ago, I used to write up all my Goodman Games work and a sizeable chunk of The Darkwood Mask. This one I hope will yield a great deal more. Thanks, Mom and Dad!
February is also going to be a busy month for some musicians I know, particularly friend Josh Wentz and brother John. I'll talk more about that soon enough.
posted on 02.01.2009
Comments