Everything Ever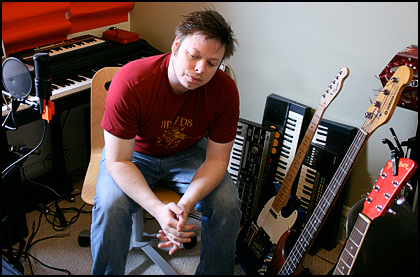 There are some things going on right now that are quite momentous and difficult to relate in a few mere words. But I'll save that until next week, when things begin down the long road to adjustment.
But I did want to put one thing out there. Josh Wentz, whose name crops up time and again on this website, has just made his entire collection of music that he's ever recorded (between 1996 and 2009) available for free download.
We're talking about 240 tracks. For you writer types out there, I can tell you that a lot of this music is perfect writing music. You should totally go, sample, and snag some.
posted on 12.18.2009
Comments