Time Machine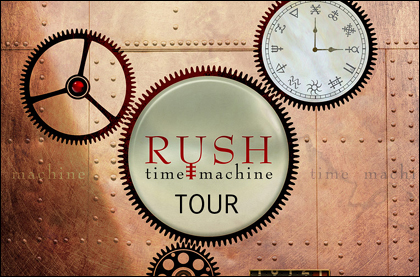 "The Time Machine Tour is an evening with Rush, where they will perform their classics, give a taste of the future – and for the first time ever – feature the Moving Pictures album live in its entirety.
"The band is currently working on their 20th studio album with producer Nick Raskulinecz (co-producer from 2007's Snakes & Arrows) and in addition to their classics plan to showcase a few new tunes live this summer."
Oh, heck yes. New stuff, live, before it's been recorded and perfected on a studio album? They've never done that before. Not really.
Seeing Rush at Jones Beach (Long Island) has become one of the few really bright spots of the last few summers. They didn't come around last summer, but they did prior...
posted on 04.09.2010
Comments