The VUArtists have cut a record!
My First Dictionary (a blog of ghastly humor) has teamed up with The Very Us Artists (a revolving band of musicians and artists) to release FOR FREE an album entitled My First Sing-Along Dictionary.
Not for the faint of heart.
Tune in to My First Dictionary or to the VUA website every few days and enjoy a hilarious new song, each written and recorded by a different musician and each based on one of the MFD words.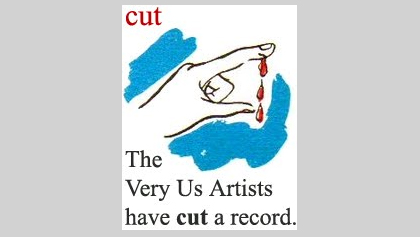 I'll also add that there's a super-big project that I've been working on for the last few months (and probably the next few) involving the Very Us Artists and a whole gaggle of awesome fantasy and sci-fi writers. Yup, musicians and storytellers. It promises to be amazing. And I'll certainly talk plenty about it here when the time is right.
posted on 04.15.2010
Comments