Disappearing Worlds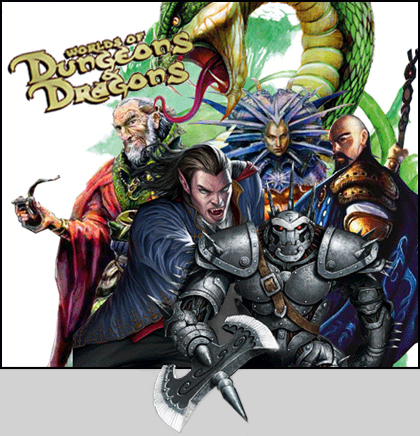 After several years of haunting and moderating the place, the Worlds of DnD website and boards are going away. We've kicked off a goodbye thread, but since the link won't last, I'll repeat some of what I said there:
I've been on those boards both as a fan and as an author...but mostly as a fan. And I've had a blast. I suspect that the edition update to 4E is what first dropped off a number of members—which is ironic, because we never much talked game rules a lot here—and then WotC's waning support for Eberron and other, older settings seemed to have turned the downward road into a slippery slope right off these boards. Okay, that's too many metaphors.
In the end, it was just a fan site, not something sanctioned by any of the powers that be. Just some fantasy enthusiasts who formed a community for a time. It became a place for discussions about the game, about the novels (particularly Eberron novels), and about speculation for things to come.
So...
What's going away: the Worlds of DnD website.
What's NOT going away: our love and enthusiasm for the game and the worlds that came of it, no matter who owns the copyrights.
We'll all still be out there, and hopefully we'll bounce into each other now and again. I'm grateful for the friends I've made here: Jim (Aureon) and Steven (DragonReader), JoeInPalmSprings (Joe Rixman), and a bunch more, not to mention some fellow writers, like Don Bassingthwaite, and my fellow Inquisitives, Marcy Rockwell, Ed Bolme, and Paul Crilley. And of course Mr. Creator Man, Keith Baker.
You know what else isn't going away? The Worlds of DnD Facebook page. So if you're on Facebook, join up. Perhaps we can find some sort of continuance there?
I owe a lot to Worlds of DnD. Not merely as a forum for discussion, but as a career stepping stone. Connections were made that have helped snowball into a number of writing opportunities. I'm honored to have spent time chatting with folks over there.
posted on 06.23.2010
Comments