HEY Savant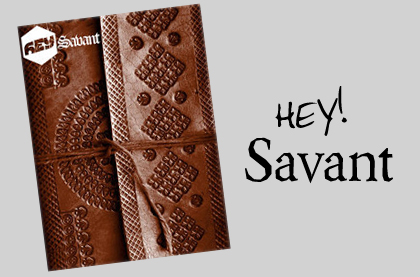 More than a year ago I announced that I was starting work on a novel, one of my own. I termed the project Savant, and stated that it would be published through Blindsided Books. This is all still true.
Life circumstances have continued to push it in the background, and though it's been slow-going, it's very much alive. I mean, it's really just one first book in a saga and setting that's pretty much my personal pet lifelong project. Means a hell of a lot to me.
That said, we've put out an issue of Blindsided's HEY Quarterly zine dedicated to Savant. It's essentially a preview of the novel, including a draft of Chapter 1, a Q&A with me and my brother, Savant Scrawlings 1-4, some concept art by Michael Keegan and myself, and so on.
posted on 06.29.2010
Comments