Forging Foreshadows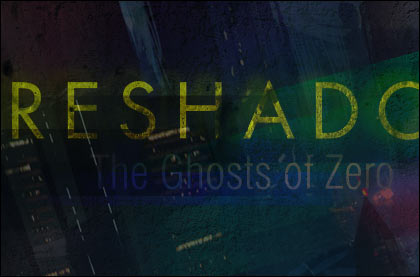 So we've begun a Kickstarter campaign for Foreshadows, and we could really use your help. We're taking something that's already pretty amazing and we're trying to make it better; hence we're asking for some additional funding.
Essentially, we're taking Foreshadows: The Ghosts of Zero, a cyberfiction anthology and soundtrack album, and we're seeking to maximize its quality. You can find out a lot more by simply watching the video we put together about it right here:
You can also watch my brother and I squirm under hot lights and a camera.
What I'd love to ask you is to consider donating—however small, you can even drop in $1—and more importantly, tell other people about it. This is a mostly word-of-mouth sort of campaign, so we could use your help. And look for articles and interviews. We've already got our own podcast going. Chipping into this project is your way of being involved, and you can also get some pretty cool rewards out of it.
You can see it on the website, but these are the artists you'd be supporting. Many you'll recognize; some you won't. Foreshadows is a pretty big indie project with bigger ambitions than its humble creators.
Ari Marmell
Brian W. Matthews
Christopher Dinkins
Don Bassingthwaite
Ed Greenwood
Jaleigh Johnson
Jeff LaSala
Jeremy L.C. Jones
Joe Rixman
Keith Baker
Ken Hart
Mike Ferguson
Nicolas Logue
Robert J. Randisi
Robert Velarde
Rosemary Jones
Ruth Lampi
Jessica Van Oort
Ali Kilpatrick
Alternate Modes of Underwater Consciousness
another cultural landslide
Bilian
Colin Garvey
Dylan Leeds
Gene Pritsker
Jeremy Simmons
John LaSala
Joshua Wentz
Michelangelo
Thee Crumb
Talon Dunning
Michael Komarck
Thanks!
posted on 09.28.2010
Comments