Shadows In October
This will prove to be an industrious October. For one, our Kickstarter campaign for Foreshadows will encompasses the whole month, and then some.
Because it is the witching season, there'll probably be some Halloweeny goings-on that I'll post about.
But for now, there have been some awesome Foreshadows developments:
Shadow portraits and audio interviews have been posted for:
And there are more on the way!
Are you going to ComicCon? If so, be on the look-out for these: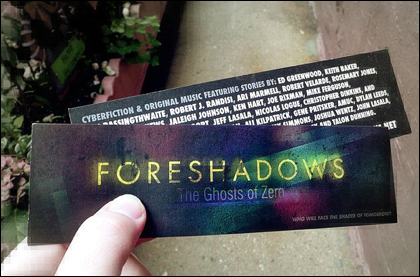 posted on 10.05.2010