An Autumn Update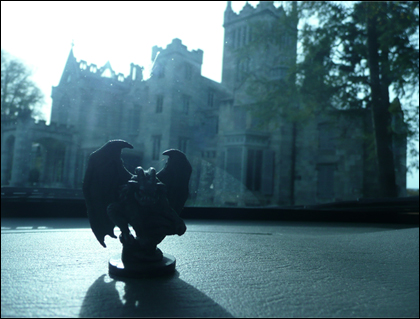 October was a pretty adventurous month for me and my wife, Marisa. We reached our 6th anniversary...and did many Halloweenish things, as always. This has been one of the most difficult years for us economically, but we always manage to sneak in some escapism where it's sorely needed. That's extremely important in a marriage.
Our Forging Foreshadows campaign was a success: thanks so much to all the backers who supported us. We'll be posting up their names on foreshadows.net soon. Right now the lead team is digging into the never-ending behind-the-scenes work to kick this bad boy into production. Promising things lie ahead.
In other news, my latest DDI article for Eberron just became available:
Explore Taer Lian Doresh: Villains and Vendettas
This is the final installment of the 3-part Taer Lian Doresh series. Incidentally, Keith Baker's latest novel, The Fading Dream, is practically a tie-in. Both his novel and my articles involve the same subject: the eladrin of Eberron and the nightmarish fate that befell the inhabitants of Shae Doresh, the Spire of Dreams. Where mine details the location itself and many of its lords, Keith's book describes his protagonist, Thorn, and her experiences with the evil fey.
Once again, I had the good fortune of being paired with artist Craig Spearing. His illustration for one of my article's characters, the evil gnome jester Marrot, is wicked-cool.
posted on 11.12.2010