December and Atypical Holiday Music
Merry Christmas from NY!
You really really need to download and/or play the following Christmas-themed podcasts I put together a couple of years ago for Sidedown's Downcast series.
If you want to hear the same holiday songs over and over again, go to the mall. If you want to hear something different, have a listen.
For example, one of the songs goes: "Reindeer reindeer reindeer / I caught one of your horns / And even if it rains here / It's much worse in the north" and "And Santa here is faster / This house must be the last now / And we follow mister Santa / To the end"
Also, if you listen, you'll find that even Skeletor, Master of Evil, learns the true meaning of Christmas.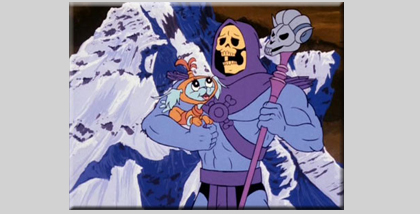 I may just be cooking up a part 3 this year.
posted on 12.04.2010