The End Is Nigh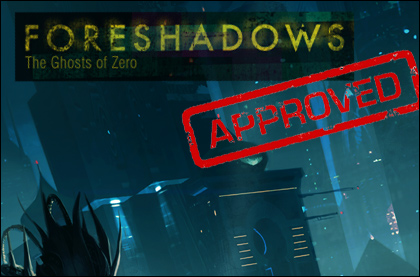 To the many people who've been patiently waiting for the release of Foreshadows: The Ghosts of Zero, and especially to those who have supported us during our Kickstarter campaign, thank you. The end is nigh.
While juggling many things, I'm currently working on the final writing and editing of the anthology. The music producers of The Very Us Artists are working on the final mixing. We've got the cover art, created by the unrivaled Michael Komarck, in hand. This is going to be one kick-ass (we mentioned that, didn't we?) product.
The experience of wrangling and editing so many renowned authors and benefiting from the talents of so many musicians has been amazing. And working with industry folks like the esteemed Ed Greenwood and the boundless, globe-trotting Keith Baker has been nothing short of awesome, as well as a hefty dose of personal geekery.
The next time I post about Foreshadows, I'll have a release date to announce or some cover art to show you.
posted on 03.02.2011